When I wake up in the morning, at 5:00 am (I know it sounds early, but I decided not to adapt completely to Swedish time after coming back from India), I start by making my health potion. I start by boiling up water and while it's getting to the right temperature I start adding all the different herbs and spices into my large 50 cl cup. I believe it's important to have a large cup for this health potion, because otherwise it becomes too strong and not as easy to drink. I heat it up again after I've drank half the cup, because I'm a very slow drinker.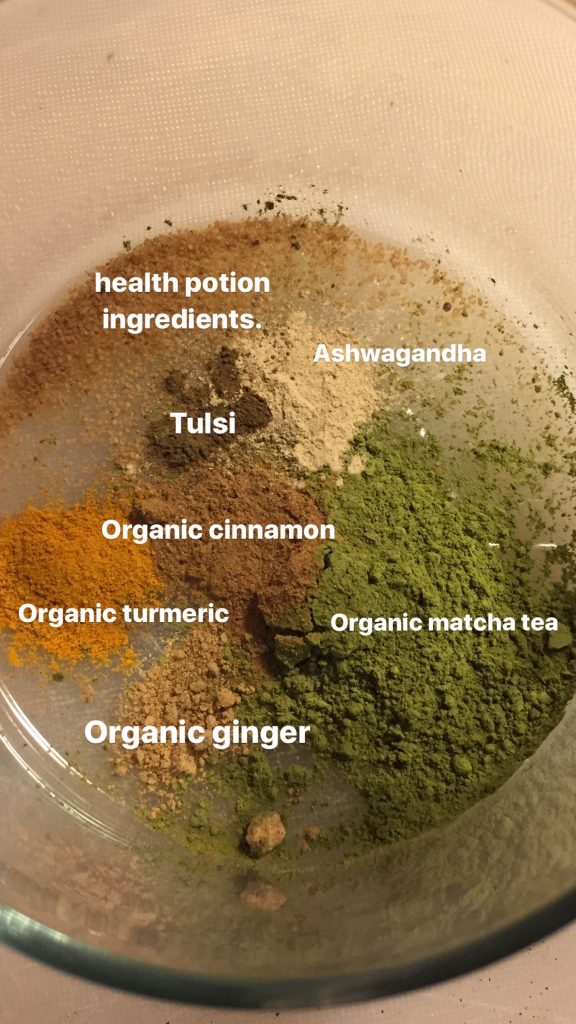 The ingredients that I use are:
1 tsp of organic matcha tea from Japan
1/3 tsp of ashwagandha (ayurvedic herb)
1 dash of tulsi powder (holy Indian basil)
1/4 tsp of organic ginger powder
1/3 tsp of cinnamon
1 dash of organic turmeric
optional: raw unprocessed sugar to taste (I try not to add any sugar, but in the beginning it might help with the taste)
boiling water
oat milk or any other vegetable milk substitute of your choice
I add all the dry ingredients in my cup and start pouring a little boiling water at a time to mix all the herbs together. I fill up slightly more than half the cup with boiling water and add oat milk to fill it up, that is also depending on taste and preference.
I feel energised and very refreshed by drinking this health potion. My hormones are getting back into a nice balance, I can really feel my body changing for the better with these simple steps towards a more healthy lifestyle.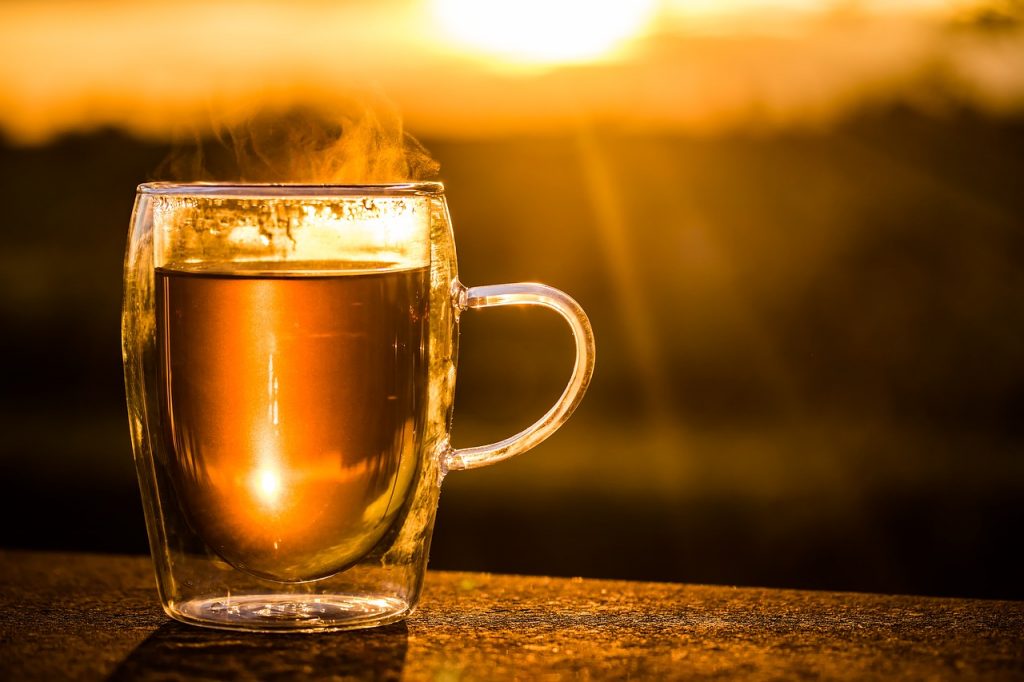 After drinking the tea, I go on with doing my yoga exercise routine, mostly just for 15-30 min, but I intend to increase it gradually.
Hope this is helpful to anyone out there, and let me know if you have any questions and I will get back to you.
Peace and Love,
Kimmi Madeline